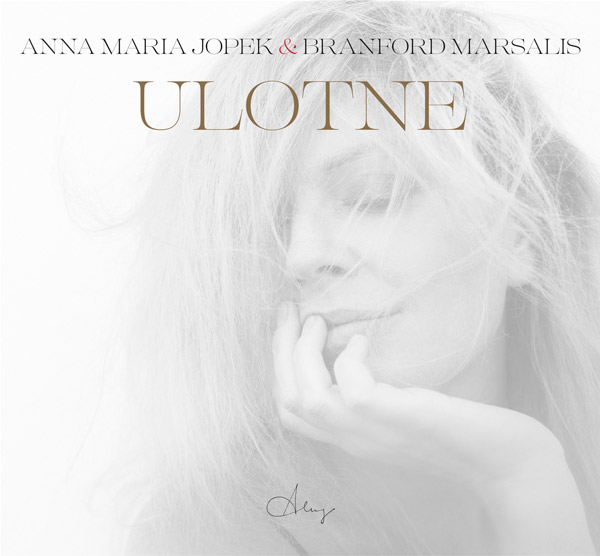 ULOTNE | ELUSIVE | 幻想
ANNA MARIA JOPEK | BRANFORD MARSALIS | MINO CINÉLU | MARIA POMIANOWSKA | KRZYSZTOF HERDZIN | MARCIN WASILEWSKI | ROBERT KUBISZYN | PIOTR NAZARUK | ATOM STRING QUARTET
1. W Polu Lipeńka | A Linden in a Field (traditional)
2. W Kadzidlańskim Boru | In the Kadzidło Forest (traditional/Tadeusz Sygietyński*)
3. Niepojęte i Ulotne | Elusive (mus./lyr. Marcin Kydryński)
4. Patrz i Słuchaj | Look and Listen (mus. Anna Maria Jopek, lyr. Marcin Kydryński)
5. Niezauważone | Unnoticed (mus. Anna Maria Jopek, lyr. Marcin Kydryński)
6. Czekanie | Waiting (mus./lyr. Anna Maria Jopek)**
7. Na Drogę | Godspeed (mus./lyr. Anna Maria Jopek)
8. Opowieść | A Story (mus.Krzysztof Herdzin)***
9. Czułe Miejsce | Slow Down the Pulse (mus. Anna Maria Jopek, lyr. Marcin Kydryński)
10. Nielojalność | Inconstancy (mus. Andrzej Zieliński, lyr. Adam Kreczmar)
BONUS CD
1. Pożegnanie z Marią | A Farewell to Maria (mus. Tomasz Stańko) Tomasz Stańko In Memoriam
2. A Night in the Garden of Eden (mus. Harry Kandel)
3. To i Hola | Hola Hola La (traditional)
4. Czekanie | Waiting –Alternate Version (mus./lyr. Anna Maria Jopek)

* An extract from Bolesław Leśmian's poem "*** Odchodzę…" served as a basis for AMJ improvisation. ** Quotation from '"Wyszła na Pole", a traditional folk song notated by Oskar Kolberg
*** 3rd Opowieść of "Bajkowe Opowieści/Fairytale Stories"
Anna Maria Jopek: voices
Branford Marsalis: soprano saxophone (appears courtesy of Marsalis Music)
Mino Cinélu: percussion instruments
Krzysztof Herdzin: piano, alto clarinet, recorder flute, autoharp, glockenspiel
Marcin Wasilewski: piano "W Polu Lipeńka", "W Kadzidlańskim Boru", "Nielojalność", "Pożegnanie z Marią" (appears courtesy of ECM Records)
Piotr Nazaruk: zither, recorder flute, bass clarinet, voice "To i Hola", violyre
Robert Kubiszyn: double bass, bass guitar
Maria Pomianowska: suka biłgorajska "W Polu Lipeńka"
Atom String Quartet: Dawid Lubowicz: violin, Mateusz Smoczyński: violin, Michał Zaborski: viola, Krzysztof Lenczowski: cello
All tracks arranged and conducted by Krzysztof Herdzin. Except: "Nielojalność" – Krzesimir Dębski, "W Polu Lipeńka" – collective work based on Maria Pomianowska's arrangement;
"Czułe miejsce" – collective work based on AMJ arrangement.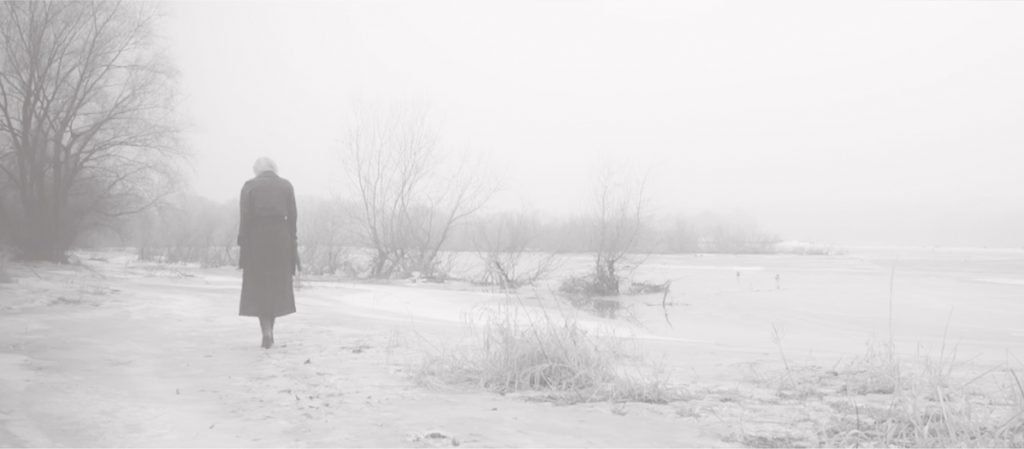 Recording engineer: Tadeusz Mieczkowski – S4 Studio, Warsaw, 5 December 2015
"W Polu Lipeńka", "W Kadzidlańskim Boru", "Nielojalność", "Pożegnanie z Marią",
15-16 November 2017
Mixing: Tadeusz Mieczkowski and Klementyna Mieczkowska/Mastersound
Mastering: Greg Calbi/Sterling Sound, Edgewater, NJ
Postproduction, editing and additional recording: Robert Kubiszyn/Dreamcatcher Studio
Additional editing: Klementyna Mieczkowska, Robert Kubiszyn
Backline: Marcin Tadeusiak, Piotr Mizik/Woodys
Technicians: Artur Affek, Robert Żychliński, Janusz Stangret
S4 production coordinator: Danuta Andrzejczak

Music producer: Anna Maria Jopek & Branford Marsalis
Executive producers: Joanna Drozda & Marcin Kydryński
A&R: Tomasz Gajewski
Legal assistance: Agata Bajno

Cover photo: Robert Roy Nałęcz
Design: Katarzyna Mrożewska
Translation: Anna Nemoto & 根本 洋 (jp), Bartosz Wójcik (en)
"You always play the very essence of things – as if you're explaining the form and content of each piece", I said to Branford in our recording studio, after he had just finished yet another improvisation. "It's designed like that", he replied succinctly. Perhaps it is the combination of Branford's superb musicianship and the ease with which he plays that made our music, which eventually evolved into Elusive, develop so organically, so definitely, and so unaffectedly. Or perhaps albums that are destined to materialise, happen on their own – on their own volition and as if beyond our ken? The recording sessions encompassed quite a stretch of time and the sequence of events, which I fondly remember like yesterday, is by no means arbitrary.
We set our first studio date just after the concert at the Grand Theatre in Warsaw in December 2015. It is then that we decided backstage that it was worth immortalising our on-stage meeting. Promptly, we managed to secure a late-night studio slot and, with all the artists involved eager to put in extra hours, we subsequently – from 1 am till 4 am – recorded half an album's worth of tracks. It all took a considerable line- up and just one session… However, it took us twenty one more months to meet again. In the meantime, I circumnavigated the globe at least twice and released two albums.
We returned to the studio in November 2017, as if time was of no consequence, and – as focused as before – we finished the initial session. When did it all really start? Eight years ago, exactly on my birthday, I was skating at the Rockefeller Center ice rink in New York, pirouetting on a chilly day, when Marcin, already affected by wintry cold, decided to head for Branford's management nearby office and to suggest a joint project. Due to other commitments at that time, our collaboration was placed on the back burner, though. Four years later, I was walking down Aleje Jerozolimskie (Jerusalem Avenue) in Warsaw, when Joanna, my manager, phoned me about the possibility – not yet certain back then – of concerts alongside Branford. So perhaps then? Resplendent in the autumn sunshine, I was roaming the streets and I could hear in my mind Branford play a phrase of "In the Kadzidło Forest" in minor, following a phrase of mine in major, and then I realised that with this phrase the project had already commenced and nothing could possibly cut it short.
But perhaps everything goes a longer way, after all? The day I first heard Branford with Sting, I understood that their music was everlasting and that it would accompany me forever. (Ever since, Sting has constituted an inexhaustible source of inspiration – to be frank, I should dedicate my work on this very record to him.) Regardless of the genesis, my life – spent among those whom I truly love and respect – is nothing short of beautiful.
I am grateful to the entire crew behind Elusive for their sleepless nights at the studio and for every single moment devoted to this music – I am indebted to their genuine passion and idealist commitment. It is almost a pity we have already recorded it and… captured the elusive.

Anna Maria Jopek
Anna Maria Jopek is special. She is one of those rare singers who can duplicate in concert what she achieves in the studio. I am honoured to have been asked to participate in such a stellar project, surrounded by stellar musicians.
Branford Marsalis