POLISH IS MY SOUND
by Piotr Iwicki
JAZZ FORUM – SPECIAL EDITION. APRIL/2018 , www.jazzforum.com.pl
Always her own self in music and on stage, Anna Maria Jopek has forged a strong artistic brand. She has followed her own path for years and remained unaffected by fashions. Her consistent and unflinching creativity has sent her voice resonating around the planet, and she likes to follow that world-wide trail, as do excellent reviews of her records and performances. As I write these words, Anna Maria Jopek is gigging with the ethnic group Kroke in China and Japan. The latter especially welcomes her time after time, and tickets to her frequent concerts continue to sell out well in advance. Excellent planning and inner harmony are no small parts of Anna's vision-driven career.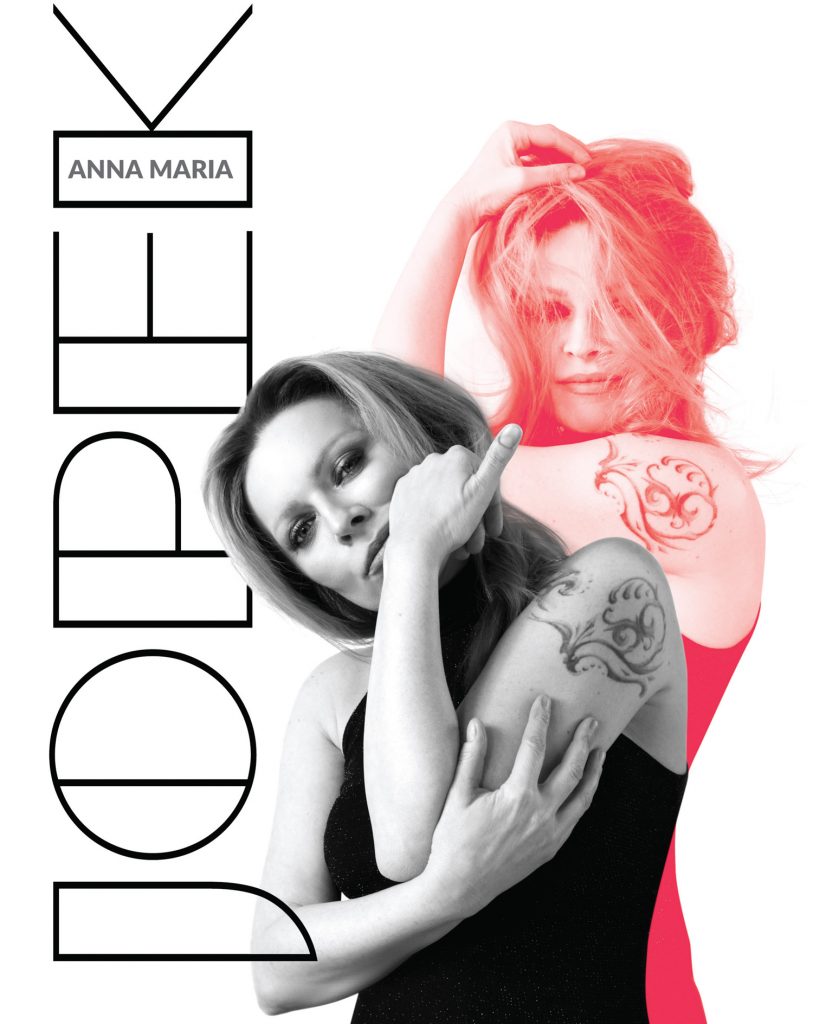 JAZZ FORUM: As we speak, you are on the far side of Asia and this is, beyond a shadow of a doubt, the effect of your consistently hard work. You have made a name for yourself. You are one of the jazz vocalists who are recognized all around the world. And it all began with a prize in… Vitebsk, Belarus.
ANNA MARIA JOPEK: It was a personal award from Michel Legrand at the "Slavianski Bazaar" festival in 1994. It's not the only time fate intervened like that. I'd get an "upgrade" – an opportunity and a front-door entry – while others had to start in "Economy" and toil through ten stages. I took these opportunities very conscientiously. I never felt quite ready, but I acted on impulse, instinctively, with no time to overthink it. I learned, I drowned out stress stomach aches, and drove on, come what may. I did my best and had good luck.
JF: You are a versatile, classically trained pianist. When did you come to the crossroads: jazz or classical?
AMJ: The piano was never my natural choice. Formal music education forced me to dedicate 17 years of my life to it. But singing is what I always wanted to do the most. I am a third-generation singer in my family. One of my great-grandmothers was an opera singer. My Daddy, a soloist with the Folk Group of Song and Dance "Mazowsze", always considered singing a precarious career and stubbornly supported my pianistic progress. In the final year of secondary school, I practiced eight hours a day and won the Fryderyk Chopin Society's Artistic Scholarship. And then I got into the Fryderyk Chopin University of Music to study piano with Professor Kawalla, in Professor Jan Ekier's department. Professor Ekier protected me a bit. He felt that some other music tugs at my heartstrings. He was very understanding. Years later one of his assistant lecturers told me that he was an astrologer. When new students arrived he would look at a wider context of their trajectories and their star conjunctions. Apparently, I had special heavenly protection.

After graduating I enrolled in a Department of Philosophy at the University of Warsaw, but by then I sang with Wojciech and Jacek Niedziela's band and lived by singing. When did it all start? When, as a girl, I heard Wanda Warska sing in the Jerzy Kawalerowicz film "Night Train". I lay in bed at night, my parents watched it on TV and the music carried through the house. I heard Wanda Warska and didn't sleep. I thought that this, and only this, is what a free person sings like. Her voice was the essence of sensual beauty and infinitely free phrasing. It freed something inside me, and this thing demanded to be free. Her voice led me to Ella and Billie and Shirley and Joni – all those incredible women who knew how to truthfully tell their stories with music.
That's when I was struck by a dream of my own space, no matter how modest. I was still studying classical piano when I started to attend – almost clandestinely – jazz workshops in Puławy, Chodzież, and New York: that's how badly I wanted to sing. Eventually my Daddy took me to his own singing teacher, the extraordinary Daria Iwińska. He told me, "I can see there's no changing your mind. You must have technique. Singing is a craft like any other, so learn it from the best." With Professor Iwińska I sang nothing in particular. Over the course of four years I sang perhaps just one piece: Schubert's Trout. Instead, I spent hours analysing how resonating chambers work and where in the head vowels resonate, and learning how to release blocks in the body supine, upright, against the wall: the anatomy of singing. And, of course, I practised breathing. The result of those four years is that I know, that the human voice knows no bounds. Our only limitations are in the narrow mind and erroneous beliefs.
JF: Music is your family tradition.
AMJ: My parents met singing and dancing for Mazowsze. The first songs my Daddy sang to me were Dwa serduszka and To i hola – folk tunes. I had a hundred adopted aunties, all professional singers and dancers. I sat in huge dressing rooms backstage and looked at these glamorous aunts dashing in, pinning on plaits, changing from a dress of one region to that of another, and darting back out on stage. Passion, hard work, and beautiful folk melodies. You soak up this poetics in childhood and then you stay like that, don't you. I begin writing music, and there's no way but to start with a fourth or a fifth, and the scales naturally bend towards Lydian, or Mixolydian, or Phrygian. And the 6/8 time. No other way.

I had a crazy childhood, surrounded by true cultural icons. The fabulous actor Tadeusz Łomnicki was our neighbour. When I got in to music school we had no piano, but he did: an old, beautiful Arnold Fibiger. He gave it to me, like a good neighbour. The legendary poet and songwriter Agnieszka Osiecka also lived in our street. I had no idea just how wonderful she was because she always lived and breathed other people's affairs, hypersensitive and empathetic. She often visited because my Daddy and Mummy were two unearthly optimists and, no matter what went on, they believed we would pull through. I think people liked being near Daddy: he made them feel safe.
When I learned to play the guitar, I would plonk the ballads of Bulat Okudzhava. One day Agnieszka visited and brought me Okudzhava's original manuscripts. She said, "So that's what you're singing… here, I translated it", and gave me her hand-written lyrics. It's interesting to think that I didn't fully comprehend what I was a part of. That's just how we lived. Our other neighbours were Andrzej Wajda, Krzysztof Zanussi, Witold Lutosławski, Lucyna Winnicka, Jerzy Kawalerowicz. And Aunt Alina Janowska. When Mummy sent me queuing for sugar or butter at the greengrocer's in the empty-shelved eighties, these people queued with me.
I'm difficult to classify because I have always been attracted by new experiences, trying new things
JF: And then you felt the blue note? Your first steps, performing and recording, including the Eurovision gig, were a permanent balancing act between styles. I honestly think that this im- possibility to pigeonhole you is your trademark.
AMJ: This is my freedom. It does come at a price: I lose out where pigeonholes and labels are paramount and where people don't have the courage to appreciate my music for what it is – it's own. I'm difficult to classify because I have always been attracted by new experiences, trying new things, and by development – rather than by "purity" of style. I'd rather be a voice, than a song, if it makes sense. Do you know who I am for sure? An improviser. And I believe that this, plus my love for particular harmonies, makes me closer to jazz than anything else. But I still really don't want to and don't like to name my music. I'm a synthesis, and a continually mutating one.
JF: Across your career your albums are milestones. Looking back, it is safe to say that few Polish artists have such a spectacular list of star collaborations as you do. It all started at Polygram, and more precisely, Mercury Records. How important was that?
AMJ: When I came to Polygram they had a huge poster of Sting above the door. I thought, "I'll stay here, I will be closer to him". As you can see, not very rational. Not at all. But I must admit that I hit the bullseye because Andrzej Puczyński, the Polygram boss and my producer, really believed in me over the years. He would postpone a launch if I wasn't happy with the mixing, or reshuffle schedules to give me extra time in the studio just so I could achieve the quality I wanted. You can't overstate just how much I owe him. Thanks to him the album "Barefoot" (2000) was distributed internationally and I started performing abroad. At the London Universal I also had a wonderful boss, Wulf Müller.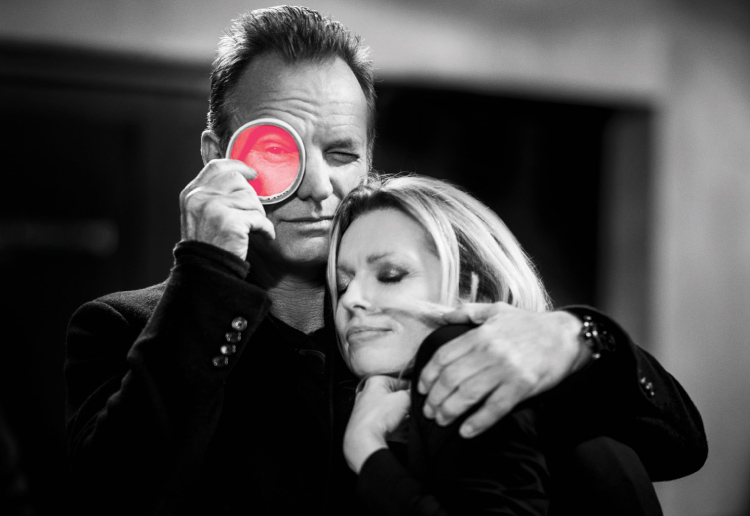 JF: The next few albums left your stamp on the Polish music industry. I think "Barefoot" was very important, and your rendition of Wojciech Kilar's Szepty i łzy (Whispers and Tears), featuring Tomasz Stańko, is one of the highlights of the early 21st century Polish pop.
AMJ: I only borrowed Szepty i łzy for "Barefoot". We originally recorded it for Wojciech Kilar's "The Best". What a man Mr Kilar was! Wonderfully relaxed, boyishly joyful, humble and with a sense of perspective. For the recording of Szepty i łzy Tomasz Stańko didn't even take off his hat: he walked in, played the first bar – which you can hear – and walked out.
JF: Inevitably we are coming to the chapter of your life which we cannot define other than as a huge breakthrough, in which you sail onto the waters of world jazz. The album "Upojenie" with Pat Metheny cemented your artistic prominence: Pat does not often share a cover. I know that negotiations were lengthy.
AMJ: Only because Pat is the busiest person I have ever met! Getting through to him took long. Details of the collaboration went much quicker. Pat is one of those people who move you into a different reality, teleport you into a different dimension with his music. To listen to him I went – with my husband, co-writer and producer Marcin Kydryński – to Molde in Norway, for a jazz festival where Pat was artist-in-residence. We had a better chance of meeting him there since he lived and played there for a week. Getting a meeting was aided by the Polish chapter of Warner Music, with whom Pat then collaborated. We travelled two days and a night to Molde, across lunar landscapes.
When I finally stood before him, I was astonished by the attention with which he looked at me. I think I won him with my honesty. My motivation was clear: music. I have never been interested in fame or money. They could be a side-effect of good work, but not its goal. I think Pat knew it in an instant. He scanned me with one of those deep looks and maybe that's why he listened to "Barefoot", when we gave it to him. After all he was given dozens of albums every day: I saw it with my own eyes, and in the tense time of waiting I whimpered to Marcin that he'd surely lost mine. I doubt that he has a lot of time to listen to so many albums, being as focused on his own projects as he is.
After a few days Warner sent us news that Pat listened to my album and wanted to know what I had in mind. Marcin said: "Let's suggest a joint album. If he won't do that, we can suggest a number or two, but there's no harm asking big." And he wrote a really beautiful email, outlining our concept. Over a year passed between that email and the recording: Pat was continuously on the road. We spent five days at the studio, hardly sleeping or eating. My dedication in the studio was ultimate, no holding back. And so was my happiness. True bliss, like the name of the album.
JF: How important was this album to you from today's perspective, artistically and pro- fessionally?
AMJ: The album gave me… strength. And visibility. Pat had never done anything like that. To his fans it was a surprise, as was my unknown self. He has fans all around the world and they all gave me a chance. I played at the Blue Note Tokyo only because they loved "Upojenie". And Makoto Ozone came to listen out of curiosity, piqued by Pat. The Pat Effect… I told him recently, "Did you know that you changed my life?" He looked at me incredulously. His modesty and humility have always moved me. What a guy.
JF: You could say that you took full advantage of that adventure. The albums that followed featured a variety of styles and collaborations, but still very coherent, with a sound signature very clearly yours. And another dream come true: surely your line-up on "ID" was any jazz musician's dream. And you, a woman from Warsaw, are able to record at the best studios with giants of jazz.
AMJ: And we're back to Pat. I can't be sure if all these incredible people and places would have ever happened without him. Pat endorsed me, not with words or a letter of recommendation, but with what matters most: his music. Our music. He sped everything up. Perhaps it would have happened anyway, just much more slowly. And he gave me that most important of things: faith. You know what faith can do? Move mountains! The circumstances of this recording were quite unusual. Within a single month both I and Marcin lost our fathers. When I buried my Daddy, I sat in an armchair and did not move for a few days. This album was my survival instinct. We had to do it to return to the living. We decided to meet everyone we loved, find our way to the most wonderful studios and places in the world and just enjoy life whilst we could. It was quite a party! Everyone was there. That's where I first played with Branford Marsalis, Richard Bona, Mino Cinélu, Manu Katché, Leszek Możdżer, and the lovely Oscar Castro Neves, who then took me to Hollywood Bowl. We recorded Christian McBride at the legendary Power Station in New York City, former Avatar Studios. Dhafer Youssef in Paris. We mixed it at Peter Gabriel's Real World Studios in South West England. Mastering in London's Abbey Road. It took months of labour. We dedicated the disc to our Fathers.
JF: I am getting the impression that after this album you began to deliberately and consistently create music which we could define as "Polish to the bone". I believe that's when you finally honed your own style. There's no pretence; you are an artist who consistently showcases all that's valuable in Polish music.
AMJ: You may laugh, but it comes out of convenience. There comes a moment in life when you know who you are all too well to dress up in strange costumes. Pat was my watershed because everything that I considered a limitation, he reinterpreted as a value. Pat told me: "Sing only in Polish. It sounds amazing!" The further from home I travelled, the more I realized that the only value in a world where everything has been done, and too much of it, is the unique, own truth of an individual. As strong as the DNA. Be yourself, not your creation. I've always known it but in the past I didn't have such a strong sense of my own definition. You've got to live and grow to get that. My truth was the one from the backstage of Mazowsze, from studying composers like Karłowicz and Moniuszko, from years of playing at masses in our little church in Warsaw's Żoliborz, and at Jacek Kuroń's canteen for the poor: this is what makes me and not Lullaby of Birdland, no matter how hard I try. So I thought it was time to put my trust in my truth and flow from that source. Because it's mine! And what's more, it is a wonderful source, and still underexplored. It's where I sprang from and it's in my blood, so for me it is real and organic. And the best thing about it is that now I truly make and break my own rules. That's the strongest argument.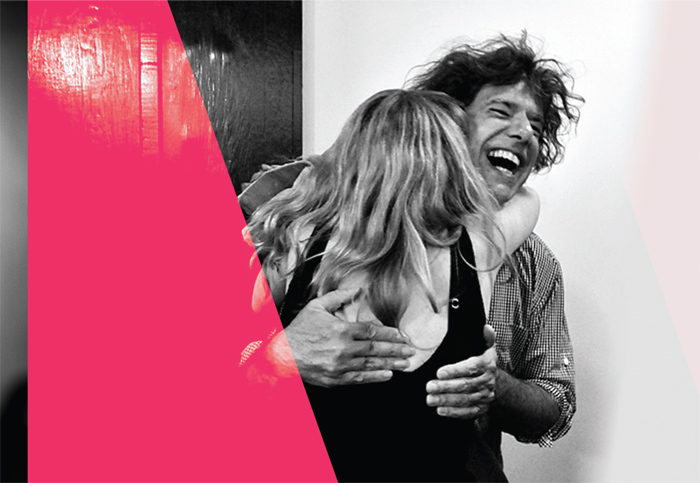 JF: You sing in Polish and that alone separates you from all those singers who go with the flow of English-language singing as they dream of world careers. But I have the impression that the world doesn't want those who carry coals to Newcastle; it prefers the original, the authentic, straight from the roots of heritage.
AMJ: I sing in Polish because Polish is my sound. The language affects the timbre, and that's very important to me. Besides I believe in the ability of singing to communicate non-verbally. The voice is "naked" it its emotional truth.
You can't cry and sing without your throat closing. You can cry and play the piano and if your fingers are wooden, nobody will hear your tears in your music: you can hide the tears. In singing you can't hide tears or any other feeling. Every emotion will vibrate and swing your phrasing.
You can hide yourself when you play an instrument, but not when you sing. Singing requires additional courage because really, your voice is you. Just like the colour of your eyes, the shape of your skull, the length of your fingers, or like your thoughts. Your language and your voice are also your instinct, your genetic sound. Attack me, surprise me: I will scream in Polish. People don't listen to words; they listen to emotions carried by these words – even if they don't realise it. People listen to what's inside the word. They hear the intent. Whatever your language, you will convey the truth. That's the metaphysics of singing. I sing in Polish also because I know what I can do with it. Raised on poets like Miłosz, Szymborska, Leśmian, I know the Polish canon of beauty. I know how far I can bend words, how far I can deform them experimentally, and still stay clear of profanity or grotesque. What other language could I do that with? I can take responsibility for my language and when I sing, say, the word "love / miłość", I truly sing about love, in sound and in meaning. The sound will simultaneously melt away and break. The English word "love" doesn't hold the same weight of sound and meaning. I don't understand it well enough.

I sing in Polish because Polish is my sound. Pat Metheny was my watershed because everything that I considered a limitation, he reinterpreted as a value. Pat told me: "Sing only in Polish. It sounds amazing!"
JF: You showcase the beauty of Polish music, from the traditional to the religious.
AMJ: I suspect that all traditional songs are steeped in spirituality, or at least in religion. Artists used to be more devoted in the past so old music weighs more and reverberates more. When I work with it, its worth is indisputable. Even three simple phrases noted by Oskar Kolberg, in 19th Century, have such power that you couldn't make better ones. Besides, you enter an eternal current. This always moves me.
JF: "Sobremesa" is your bow to the music of Cape Verde and fado flavours.
AMJ: For years now, whenever I get cold, I spend time in Lisbon. It's a musician's paradise. The entire Lusophony lives in Lisbon. I love liv- ing there, I love the sun, the delightful people, and the cultural melting pot. I love a world like this, open ajar. My friends hail from Angola, Brazil, Goa, Cape Verde, and they all live and work in Lisbon. I recorded "Sobremesa" with my Lisbon idols, my neighbours.
JF: On "Haiku" you partnered up with Makoto Ozone. Japan began your second home. I remember how surprised you were when I came to your gig at the Tokyo Blue Note – in my opinion the best club on the planet… The best of the best play there, so congratulations!
AMJ: It was great seeing you there. Yes, it's a remarkable place. You could play two gigs a day in there because everything and everyone works to make it easy for you. All you have to do is play: that's happiness. Whenever I return there, every detail of my performance is just how I like it. Feedback from stage monitors tells me that all instruments are proportioned just as they should, as they had already proven to work in that space; there is someone who remembers that my voice coming from the monitors must be without effects, must be raw; and someone who remembers I like conventional stage lighting, and someone who remembers I don't eat meat. Everyone who has ever played there has a file. Before arrival all crew members – sound, lighting, hospitality – study the guest's file and their requirements. Then you arrive, and they are ready for you.
But you know, it would be impressive but use- less without the most important and most beautiful element: the listening. God, how they listen! Such silence, suffused with wholehearted, alert presence, you won't find anywhere on Earth. Close encounters. Interpenetration. After such performances I carry them in me, my Japanese listeners, and I know that they carry me in them too. I feel it. What occurs can't happen by any other method of earthly communication. Absolute unity. Only music can achieve this.
I spoke about working with Makoto Ozone many times. It's metaphysical. Illumination and ease, listening in so closely that we breathe and feel together. When I sang for his album "Road to Chopin", I brought a sketch of an arrangement of the song Nie ma czego trzeba and put it on the music stand. We never played together before. Joe Ferla, the legendary sound engineer, chose my microphone the moment I entered the studio and introduced myself: literally that moment he hangs an old Telefunken over my head. And just as well because Makoto began playing my arrangement right off the bat, and I followed immediately. He felt Chopin's phrasing so divinely and was so himself and so at one with me, as if we'd been playing an eternity. We came to the end of the sheet, the first reading and… the recording was done. Such ease and delight, nothing to add. A miracle. Our first meeting, and our first take. That went on his album. Then we played our collaborative "Haiku", where I adapted the folk tune Hej przeleciał ptaszek into pentatonic and the Kabuki flautist played the traditional Polish oberek melodies. And it all worked. So many viewpoints, so many ways and beliefs – and always one music.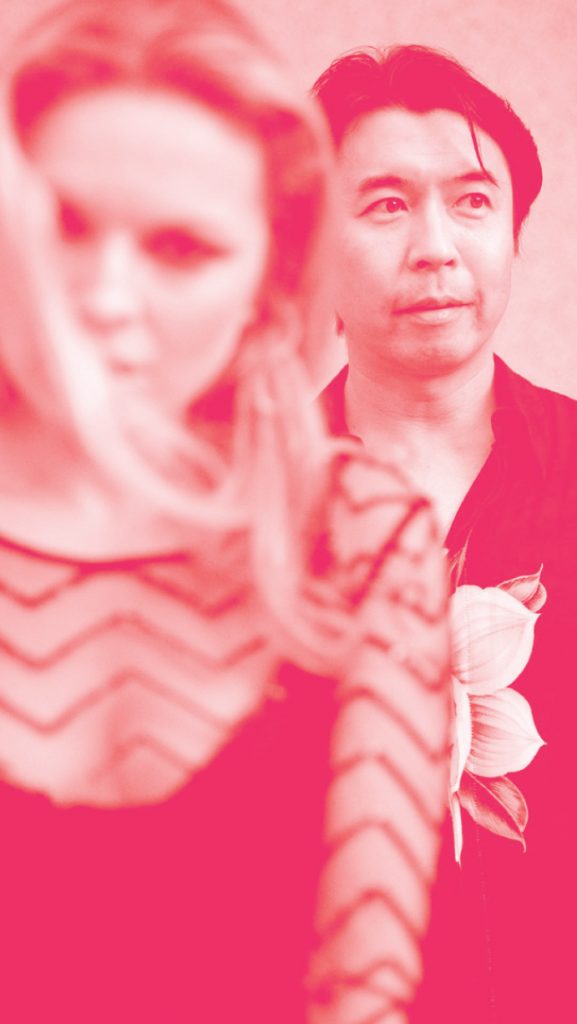 I spoke about working with Makoto Ozone many times. It's metaphysical. Illumination and ease, listening in so closely that we breathe and feel together.
JF: And then you began working with Gonzalo Rubalcaba, resulting in the album "Polanna". Your Slavic ethereality, and flames of Cuban jazz. A perfect storm?
AMJ: Gonzalo is a mystic. He can play one note and convey such completeness as would escape others even when they play Rachmaninoff. It's about awareness. Of course his Cuban roots also play a role. His talent and his openness come from his genes and home values: his entire family are musicians, and the Cuban musical tradition is terrifically sophisticated. Add to this his piano and composition studies with distinguished Russian teachers in Havana, and a high-carat gift for jazz, and it gives you a perfect storm – in Gonzalo alone. Working with Gonzalo is first and foremost a spiritual experience. Music comes second. You practice your spirituality, like a student of esoterics. You practice trust, because his music fits no known or predictable method. He is extra-systemic. A miraculous synthesis of knowledge and complete freedom. To join him in music, you have to be perfectly present. Be yourself and at the same time not be: no presumption, no convention. Singing with him is like walking on water. For Gonzalo, colour is the basic building block; timbre, framed as aliquots and their products. That's the origin of harmony, in the very process of its creation. Gonzalo doesn't create a reality within the existing harmonic universe like others do, but rather he creates his own universe. The living essence.
JF: That was 2011. Now Gonzalo Rubalcaba and you are taking your listeners on a distant journey again, somewhere near broadly un- derstood tango, pasodoble, milonga…
AMJ: It was my dream since we worked on "Polanna". There, arrangements were by Gil Goldstein and Krzysztof Herdzin. Gonzalo was necessarily a part of a larger team and had to fit within a formally organized space. The theme of pre-war tangos seemed a perfect pretext for intimate music-making. This music has poetry, sensuality, rhythm: everything that Gonzalo feels so sublimely. Polish, Jewish, Russian and Cuban influences melded in a single story, deep and very sensual.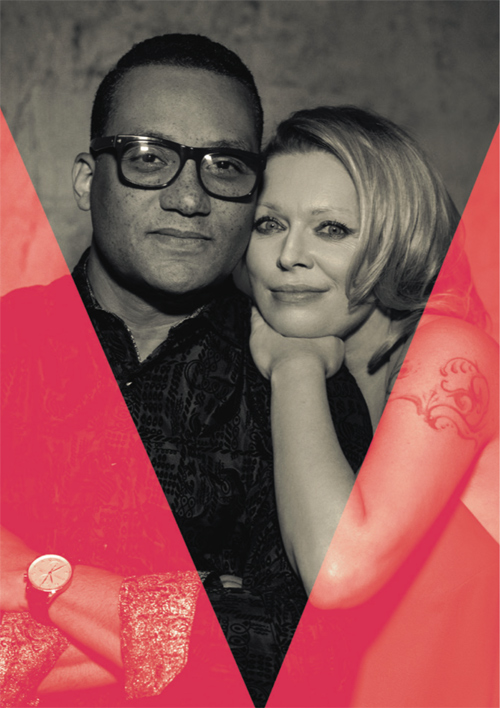 JF: Your latest album is different; you could say: theatrical. Tell us about working with Leszek Mądzik, the theatre visionary. Your music is here an actor, and a narrator.
AMJ: Not just the music. I am wholly the narrator. My body plays. In the show's forty minutes I have to tell, with gesture and with voice (in vocalise: I sing wordlessly), a life from birth till death. To flesh out Leszek's ideas I had to face my self-consciousness and physical limitations. I was afraid that I wouldn't be credible: after all, I am no actor, or mime, or dancer. Leszek gave me this one direction which put me in the safe zone. He said, "Just sing. The body will follow". In the show "Czas kobiety" ("A Woman's Time") at Lublin's Teatr Stary, I perform with Robert Kubiszyn, my co-composer and co-performer every evening, and we improvise a lot, following emotions. There's a scene of pain which I have to shout out. Robert always says he's afraid that I might leave the stage in an ambulance, with a nervous breakdown. Theatre work keeps your emotions wide open. A valuable experience.
JF: I will spoil no great surprise if I mention the real thrill you are currently working on. With Branford Marsalis, Mino Cinélu, and top Polish jazz musicians… And again I must remark that, whatever you play and sing, I hear Polish influences. You don't sail under false colours, you nail them to the mast every time.
AMJ: I play and sing the way I know how to. Somebody's from Portugal, someone else from Cuba: everyone has their roots somewhere and a way to tell their story. This is mine, I can't do it any other way. I have no programmatic agenda, that would be calculating and I wouldn't like that. When I wrote "Upojenie" I fancied being Brazilian, but my Slavic roots have still come through. You can't escape yourself in this game.
A genius such as Branford bring out the best in me. I wanted to bring fresh ideas to our recording session so badly that, two weeks before, I had said at home: "I'm not cooking today. Buy a kebab and do not enter my room". I'd sat at the piano and wrote three new pieces. Masters like these inspire me to pull out all the stops. When Branford flew to Warsaw, he came straight off the plane into a rehearsal room at our University of Music. They nearly spread a red carpet for him, but he just wanted to work on some classical stuff he had to play three days later in Germany. Focus and humility.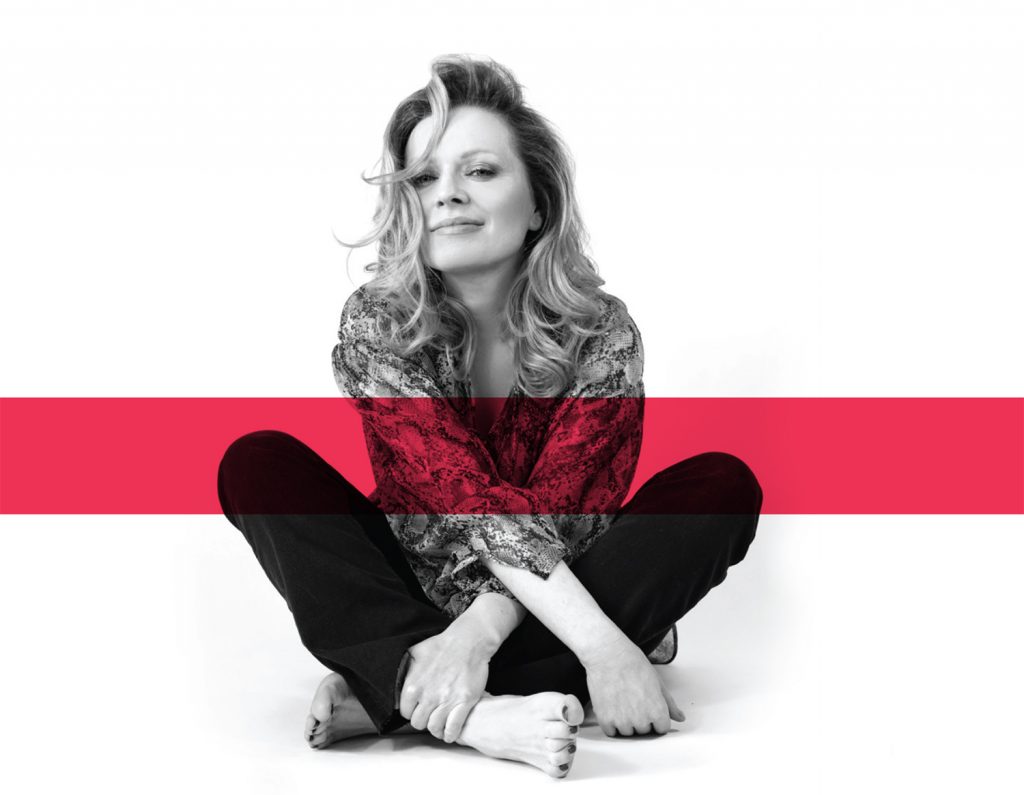 JF: What about the project with Leszek Możdżer, set to premiere at Bremen's Jazzahead? Will you lift the veil a bit?
AMJ: Leszek and I have met many a time. His talent, and his personality, and his choices continue to fascinate me. I would recognize his sound at the opposite end of the world, he's so idiosyncratic. His achievements make me proud, as a stablemate of sorts. I am very happy that he has agreed to play with my team. He was with us on "Upojenie" with Pat Metheny, and on "Farat" and "Barefoot" and elsewhere. He was there in all these landmark moments, co-responsible for their beauty. I am tempted to repeat Cyraneczka and the obereks and the mazurkas we used to play. We would interpret and present so very differently today. Neither of us has sat idle in the recent years and I am looking forward to seeing where each of us is at the moment. I form no expectations of the evening in Bremen. We will listen to one another closely in the rehearsal and everything will flow from there. I trust Leszek and I believe that he trusts me too. We will play our own selves.
by Piotr Iwicki
Translated into English by M A Schmidt